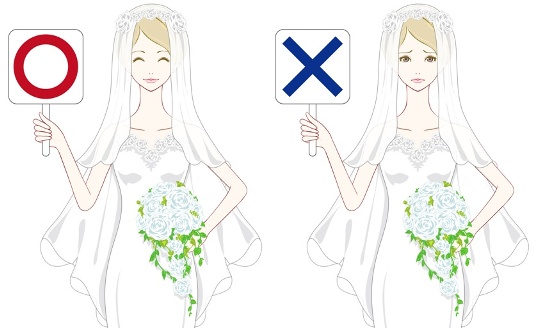 There are so many things that can go wrong during a wedding ceremony that our hair curls a little just at the thought of it. Even though you cannot predict a rainy day or a cancelled flight, there are some things you can have in mind that may either make or break your wedding ceremony.
So, here's our handy manual on how to spoil a wedding ceremony in 4 easy steps:
1. Start feeding the sweet little flower girl chocolate and candy from the moment she opens her eyes till the moment she should take her turn into the ceremony. A drastic rise in the levels of sugar in her blood will guarantee you a lot of screaming, crying, and crazy running around till you finally realize that's not the angelic vision you have dreamt about…
2. Let the groom start drinking before the ceremony – we all know how stressful a wedding day can be for a man, especially if he is the groom. Applaud his fellows' suggestions that he should have just one more sip of whatever liquor they have and you'll be guaranteed an ugly picture looking straight at you (or at least trying to do so) at the wedding ceremony.
3. Rush through the ceremony – yes, we are aware of the fact that there's a ton of other events that should take place today and you are in a hurry. But, remember that your camera man is taking pictures and there's a video being shot, so you might want to slow it down at least during the ceremony.
4. Leave your phone turned on – if there's anything that can spoil a wedding ceremony like hell, that's the sound of a ringing phone just in the middle of the "I do" part.
Do you have any suggestions on how to spoil a wedding ceremony? Add to the list in the comments below!
Posted in
Wedding Ceremony
,
Wedding Tips
Tags:
her wedding planner
,
Her Wedding Planner advice
,
Her Wedding Planner tips and advice
,
herweddingplanner
,
tips and advice
,
Wedding
,
Wedding Ceremony
,
Wedding Planning
,
Wedding Tips